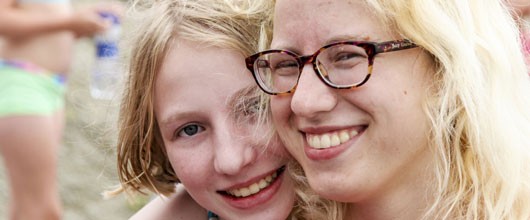 Adult Recognition
Girl Scout volunteers ROCK! Every day, our volunteers make fun, friendship, and awesome new experiences possible for girls.

Get info on upcoming and past Volunteer Celebration Events 

Learn about Adult Recognition Awards and nomination process
 
Volunteer Celebration Events

We celebrate volunteers all year long, but once a year we are honored to bring together all for an appreciation & awards event.

Our 2018 regional celebration dates are confirmed (see below).  Each celebration will feature awards (Girl Scout and council-specific), a regional/council update and more exciting surprises! These events will also be FREE of charge to all volunteers and family members who come to celebrate our award recipients.

Not sure which region you're in? View our map
Central Region

East Region

West Region

North Region
If you have a question or need more information about one of these events, please email us.
---
Adult Recognition Awards Info and Nomination Process
Girl Scout volunteers are valuable assets and deserve to have their time and talents recognized! Most service units have recognition chairs to facilitate service unit and council level awards. If you would like to nominate a volunteer for recognition, please download the procedures and form below:
Council Level Recognition
Each year, our council accepts nominations, a selections committee reviews and recommends the honorees and then we present the awards at our volunteer appreciation event.
Here's the nomination timeline:
Sept-Jan: Download and distribute award descriptions and nomination forms
Feb: Council Level Award nominations due by Feb 24. Selection committee meets and recommends nominations. Nominators and honorees receive notification.
By Apr 1: Nominators may submit additional congratulatory letters and/or cards for awards packets
Late Apr/Early June: Volunteer appreciation event occurs

Appreciation Pin Description 


Community Partnership and Corporate Partnership Award


Council Level Award Nomination Form


Honor Pin Description


President's Award (Option 1) Nomination Form


President's Award (Option 2) Nomination Form


President's Award (Options 1 & 2) Descriptions


Thanks Badge Description


Thanks Badge II Description

Service Unit Level Recognition
Most service units host an awards ceremony or gathering to recognize volunteers within its jurisdiction.  Below are the award descriptions, nomination form and other details on nominating a volunteer to receive recognition within the service unit.

Service Unit Community Partnership Award Certificate


Service Unit Community Partnership Award Description


Volunteer of Excellence Award Description


Volunteer of Excellence Nomination Form